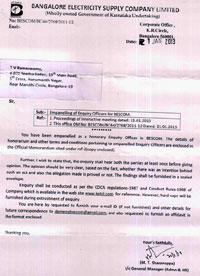 BESCOM - Empannelling as Enquiry Officer.
You have been empanelled as a honorary Enquiry Officer in BESCOM. The details of the honorarium and other terms and conditions pertaining to empanelled Enquiry Officers are enclosed in the Official Memorandom cited under ref-2 ......

M.T. Sharanappa
I/C General Manager ( Admin & HR)
BESCOM


Email Dated: Mon, 7 Jan 2013
Dear Sir,
Hope this mail find you with sound health. I have no words to express my gratitude to you. Although you don't get any benefit out of spending your valuable time,energy,and money, you have taught a person, who has zero knowledge in transformer design. Really I moved .... a lot. At so many instants, I felt for this world with the people, who are not doing justice for their job and the salary, they are paid. I never thought the world is still having generous person like you. So, World will survive, no doubt! You are a wonderful person, I have ever seen, with plenty of knowledge, zero head weight, and infinite hospitality. More than the subject, I have learnt many good qualities from you. All these words are from my soul sir.
Thank you sir. I will stay in touch.
Eternal Thanks,
S.Tamilselvi
FullTime Research Scholar/ EEE,
Thiagarajar college of Engineering,
Madurai,
Tamilnadu
Workshop on Transformer Design & Technology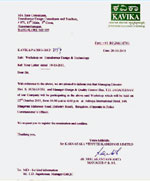 We are pleased ton inform you that Managing Director Shri S. SUMANTH , and Manager-Design & Quality Control Shri T.D. JAGADEESAN of our company will be participating in the workshop.

For KARNATAKA VIDYUTH KARKHANE LIMITED
B. NEELAKANTASWAMY
MANAGER -P & AL


Workshop Conducted at RajaRejeswari College of Engineering on Design of Energy Efficient Transformers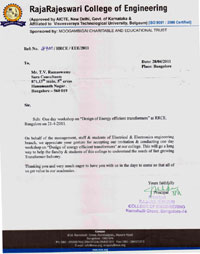 On behalf of the management, staff & students of Electrical & Electronics engineering branch, we appreciate your gesture for accepting our invitation & conducting one day workshop at our college.
This will go a long way to help the faculty & students of this college to understand the needs of fast growing Transformer Industry.

Principal
RajaRejeswari College of Engineering
Bangalore.

Email Dated: Sun, 04 June 2010
Dear Ramaswamy Sir,
Your teaching of Transformer is excellent,there is no substitute for that. Sitting in your design class and calculating the designs is memorable for a lifetime. You can make anybody designing the transformer within a day.
Girish Naik
puneethmechanical@gmail.com

Email Dated: Sun, 21 Nov 2009
Dear Sirs
As are you are aware, we have been able to pass the high voltage and short circuit test at CPRI for 63 and 100 kva three star transformers. On behalf of all of us at Bharathi Info Builders, I would like to acknowledge the excellent support and guidance you have provided us in building these transformers.
Amarnath
Bharathi Infobuilders

PO Dated: Mon, 19 Oct 2009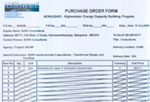 PO from USAID for imparting technical help to Afganisthan Engineers.




Email Dated: Tue, 8 Sep 2009
Dear Mr Ramaswamy
I think all the students including my son will remember you for a long time for the valuable technical knowledge you have given to all non technical boys. Their concept is now clear about transformer. Many thanks for the same.
B. K. Jain
Managing Director
Marsonís Electrical Industries
(Prop. MEI Power Pvt. Ltd.)
Mobile : +91-98370 41400
Email : bkj@marsonselectricals.com
Website: http://www.marsonselectricals.com

KRK Power Industries Pvt. Ltd. - Training on Transformer Design & Technology.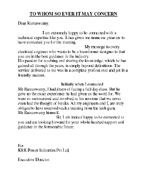 Dear Ramaswamy
I am extremely happy to be connected with a technical expertise like you. It has given me immense pleasure to have contacted you for the training.
My message to every electrical engineer who wants to be a transformer designer is that you are in the best guidance in the industry.
Ramakrishna
Executive Director
KRK Power Industries Pvt. Ltd.

Email Dated: August 5, 2009
Dear Sir,
Thank you for all the courtesies and support extended to us thus far, during the inception of our project on transformer manufacturing. For all of us at Bharathi, this association with Sara Consultants has been a real pleasure and a very humbling experience, and we look forward to your continued support and guidance in the future as well.
Sanjay
sanjaybms@gmail.com

Email Dated: June 27, 2009
Dear Ramaswamy Sir,
I have learnt a lot from you. You play a very important role in gaining my knowledge about designs. Just wanted to thank you for all your support and wishes.Hope it will be the same for future.
Anitha Sunder

Email Dated: April 08, 2009
Dear Sir,
It is indeed a great pleasure to witness your command over the Industry by your Knowledge and hard work. We feel proud to be associated with you and enhancing our skills in your guidance. It is great achievement to command in foreign land. Many Congratulations for your success.
Karan Kansal
Mahashakti Energy

Feedback published in "SKIPPER NIGERIA MONTHLY BULLETIN, MARCH '09"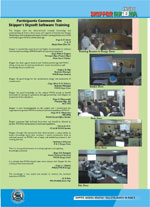 The Skipper team has demonstrated in-depth knowledge and understanding of all the critical issues with regards to Transformer Design, Tendering as well as diagnosis and repairs. Further training (Hands-on) in GTA workshop, Lagos will be an added advantage.

Engr. A.G. Umar
C.E.O
Abuja Elect. Dist. Co.


Software Training Session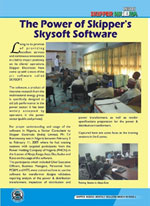 Software Training was held in Nigeria between February 2 to February 11, 2009 where the sessions were held for participants from the Power Holding Company of Nigeria (PHCN) in the 6 zones of Abuja, Enugu, Ikeja, Eko, Ibadan and Kano on the usage of the software.

The participants which included Chief Executive Officers, Business Managers, Personnel from PC&M and HTS were trained on how to use the software for transformer designs validation, repairing analysis of the power & distribution transformers, inspection of distribution and power transformers, as well as tender specifications preparation.


Email Dated: Thursday, 13 March 2008
Dear Ramaswamy
We are extremely thankful for your guidance, support and Co-operation rendered in clinching this all important deal of our life time. We are overwhelmed and find no words to express our gratitude. We are very confident about bringing the prototype and we would be working on war footing basis.
For TRANSGEAR CONSULTANTS
R.K.Anantha

Hand Written Letter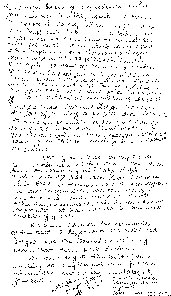 The Design learning experience under you two was simply great. We are at loss of words to express our happiness, very difficult to put it on papers. This experience is something we would treasure for ever. To be frank we had our own apprehensions regarding design training in 12 days crash course. But after 12 days of training under you both, (it did not seem like a crash course) we realize the difference in us, then and now. The foundation that both helped us in getting that new outlook towards design, where the joy of giving a perfect transformer to the best possible extent is everything.
Nikhil, Mridul, Santosh, Remya, Raghuveer, Ajay, Karunakar


Email Dated: Mon, 8 Oct 2007
Laxmikant's Unforgetable Moments with SARA consultants
Dear sir,
When i came to SARA consultants first time, i was very worried about the my carrier and other things.
And as i intrested in design field , i learned lot in SARA . That helped me a lot to grown up.
Making the offer designs and taking Tiffen & coffie with sir TVR & Mr krishna kuamr and chating some time , is the one of my happiest moment.
When i remeber SARA , i feel very strength to getting the support.
Laxmikant.T
Dy,Sr,Manager (AEE)
Puissance De L'eau Power Systems Pvt Ltd
(Formerly Shanghai Leichun (I) Trading Co,Pvt,Ltd)
Bangalore, India

Letter Dated 23.09.2007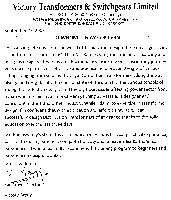 I was a complete novice to the world of Transformer Design three days ago having come from an IT background. Then Mr.Ramaswamy took me under his wing and using his design software as an educational tool took me on a fascinating journey...

Manoj Vaddineni
Executive Director
Victory Group